Stockport Sharks Swimming Club are also grateful to all our previous donor's who have helped fund:
Changing shower stretcher
Changing table
A mobile lifting hoist and shower chairs
After reading a story in the Stockport Express about Matthew Peers I wanted to get in touch to say what a brilliant story it was to read.
Groups like yours, doing what you do for disabled people and their families is a brilliant thing and also a brilliant idea. Over the last month I have spent time with different volunteer group's many of whom try to assist disabled people and they all have what I would call therapy aspects whether that be a canal trip or spending time with animals it makes a difference. So first of all thank you for the service you provide.
However, what you did for Matthew is something I believe goes above and beyond what anyone can expect and it is a brilliant thing you've done.
So thank you.
If you require any assistance be it now or in the future please do no hesitate to contact my office.
Yours sincerely,
William Wragg MP
Member of Parliament for Hazel Grove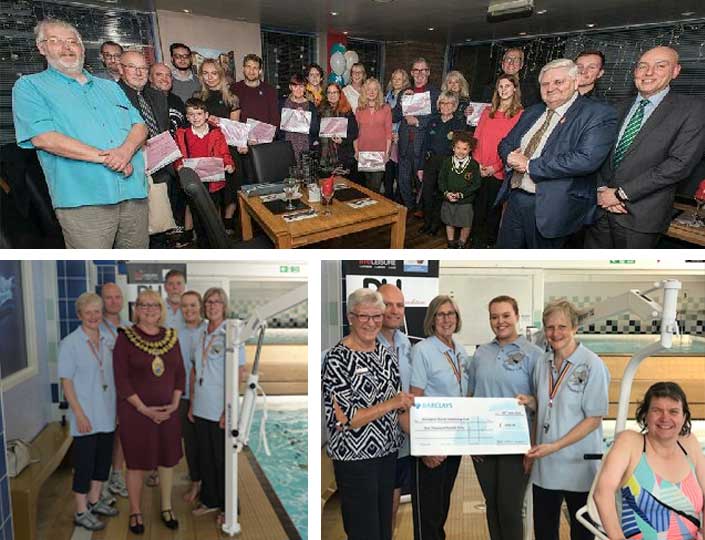 Thank you for your generous donations.
We are thrilled to have the companies below support. Through their donations we have been able to give more access to the pool and continue working towards expanding the clubs facilities. You truly made the difference for a lot of people, and we are extremely grateful!